AirMessage Beta
AirMessage - Messages in your browser!
AirMessage is a powerful iOS tweak, allowing you to browse and send messages (Both SMS and iMessage) from any browser on your local network.
Hosting a web server on your phone, you can browse to the IP address provided in the settings pane from your Windows/Linux/Mac/Android device and instantly start messaging!
AirMessage supports setting a custom port, username and password, and enabling HTTPS for extra security. It also includes an Activator listener for easily turning it on/off at any time!
Coming Soon
Improved UI
Ability to send photos/videos/other media
Ability to start new conversations from the web UI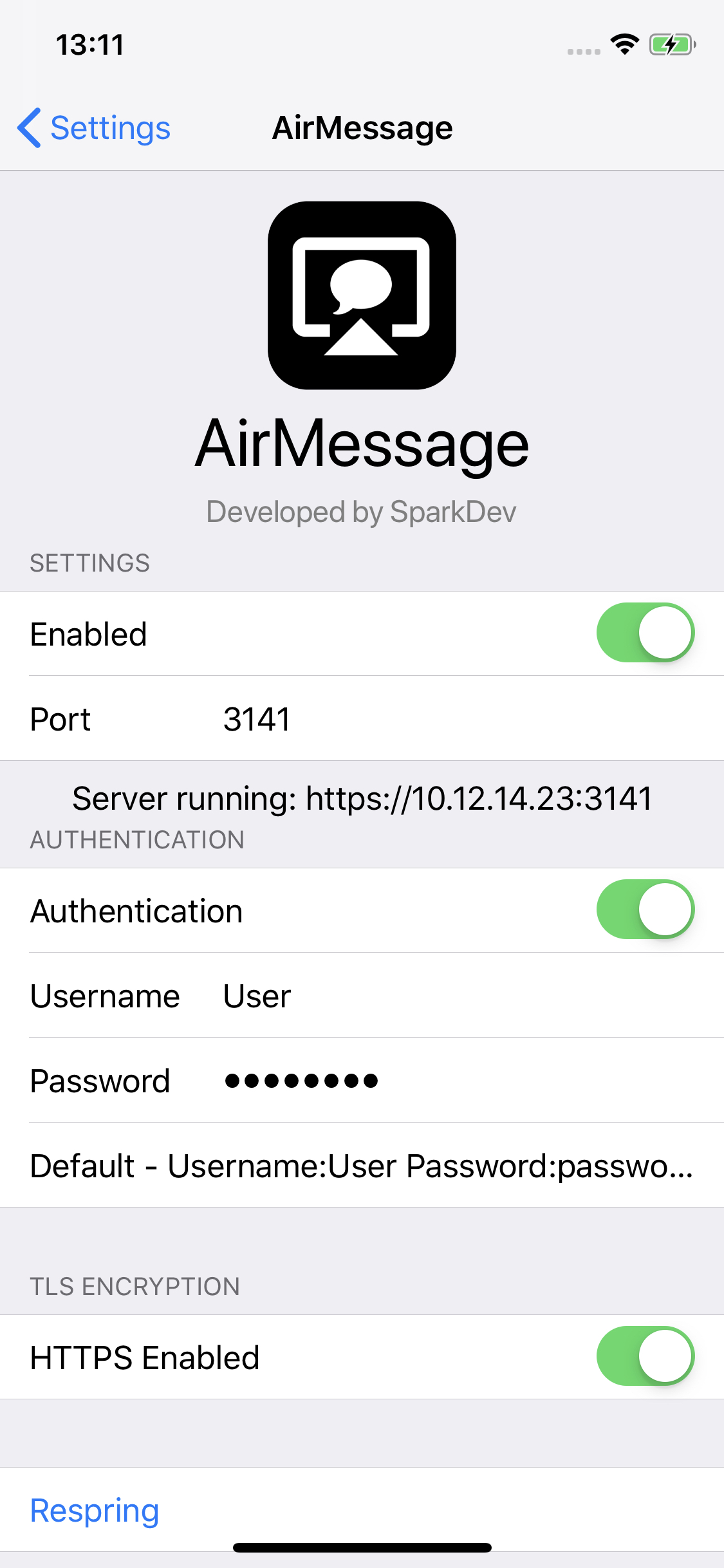 Latest Version: 3.0.5~Beta1
Your device is not compatible!
Member Plus
Minimum iOS Version: 10.0
Maximum iOS Version: 13.5.1