Ants
A classic iOS tweak from the iPhone OS 1.x jailbreaking days!

Original Description: Interactive "game" which involves ants crawling around on your screen. Based on the principles of A-Life, they react to what you do. Kill them, shake them off, scare them.

Credits for the original iPhone OS 1.1 tweak goes to the original author(s).
Original source code can be found here: https://code.google.com/archive/p/iphone-ants/

Full license information is available in the settings pane of the tweak.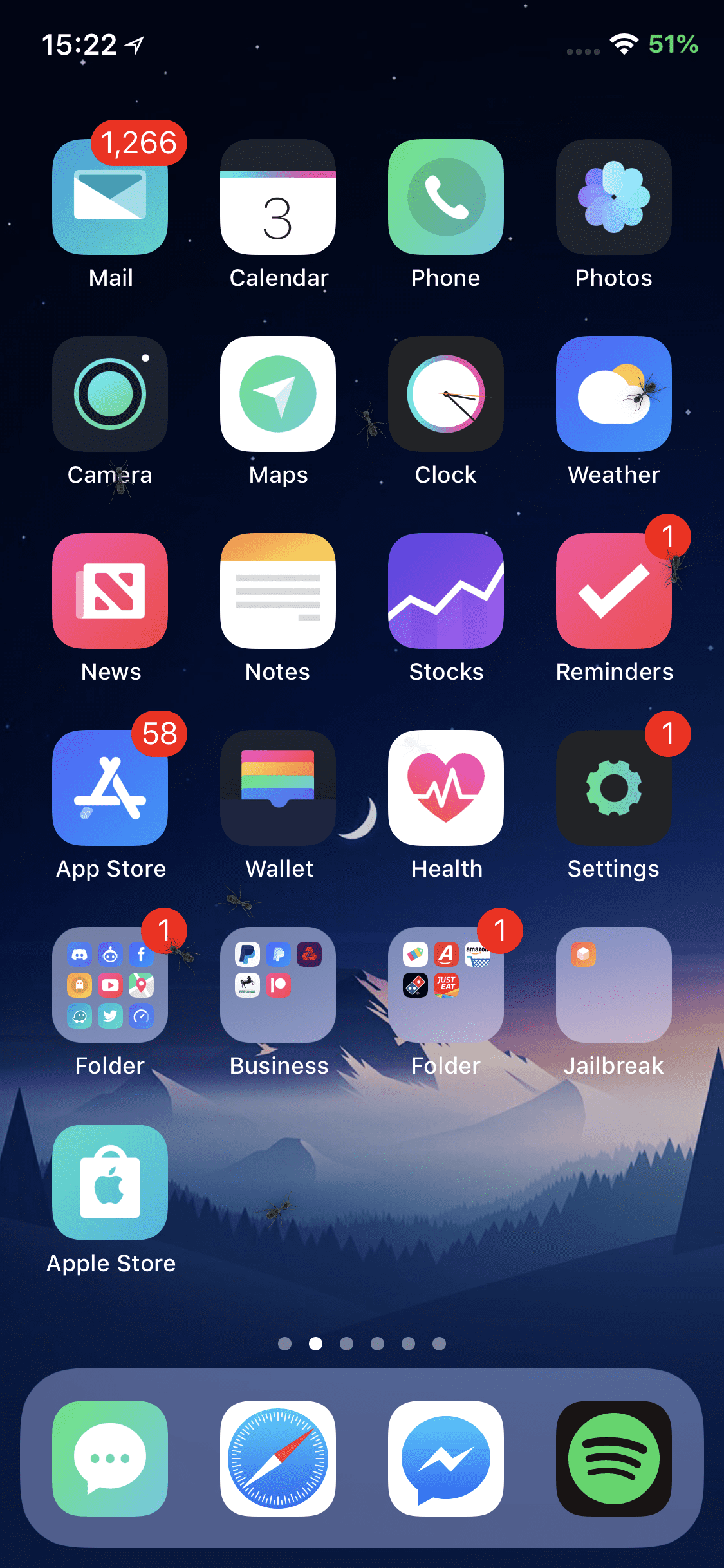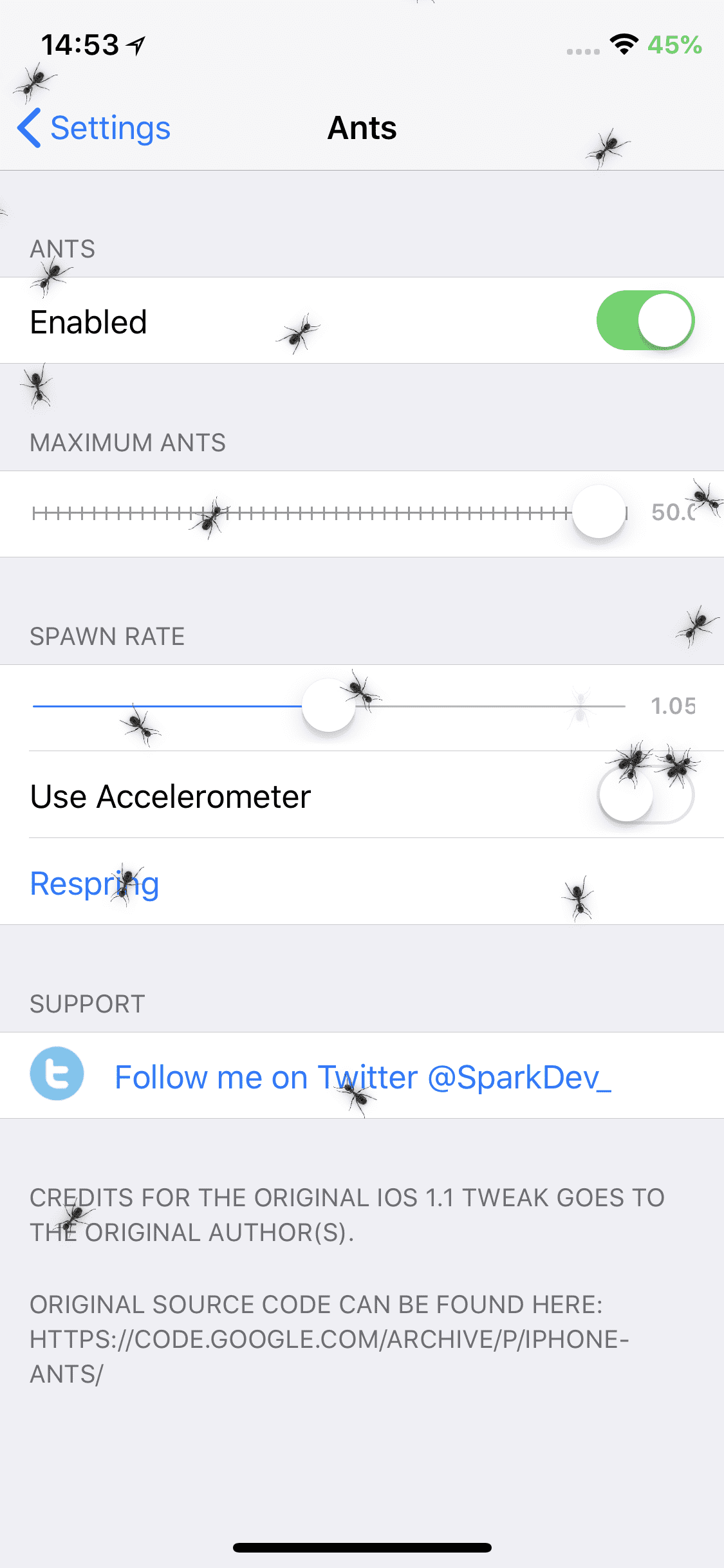 Your device is not compatible!
FREE
Minimum iOS Version: 9.0
Maximum iOS Version: 13.6