Chronos
Chronos - A powerful multitasking manager!
Chronos provides you with functionality to control the multitasking behaviour of your device. Including:
Fast Freeze - Instantly freeze apps that enter background, so they cannot continue their background processing - but are not entirely killed.
Foreground - Apps that are sent to background remain in a foreground state, even when the device is locked.
Kill on close - Immediately kills the app when it enters the background
Relaunch on exit - When an application exits, it will instantly be relaunched
Known Issues
Coming Soon
More exciting options are planned to be added soon.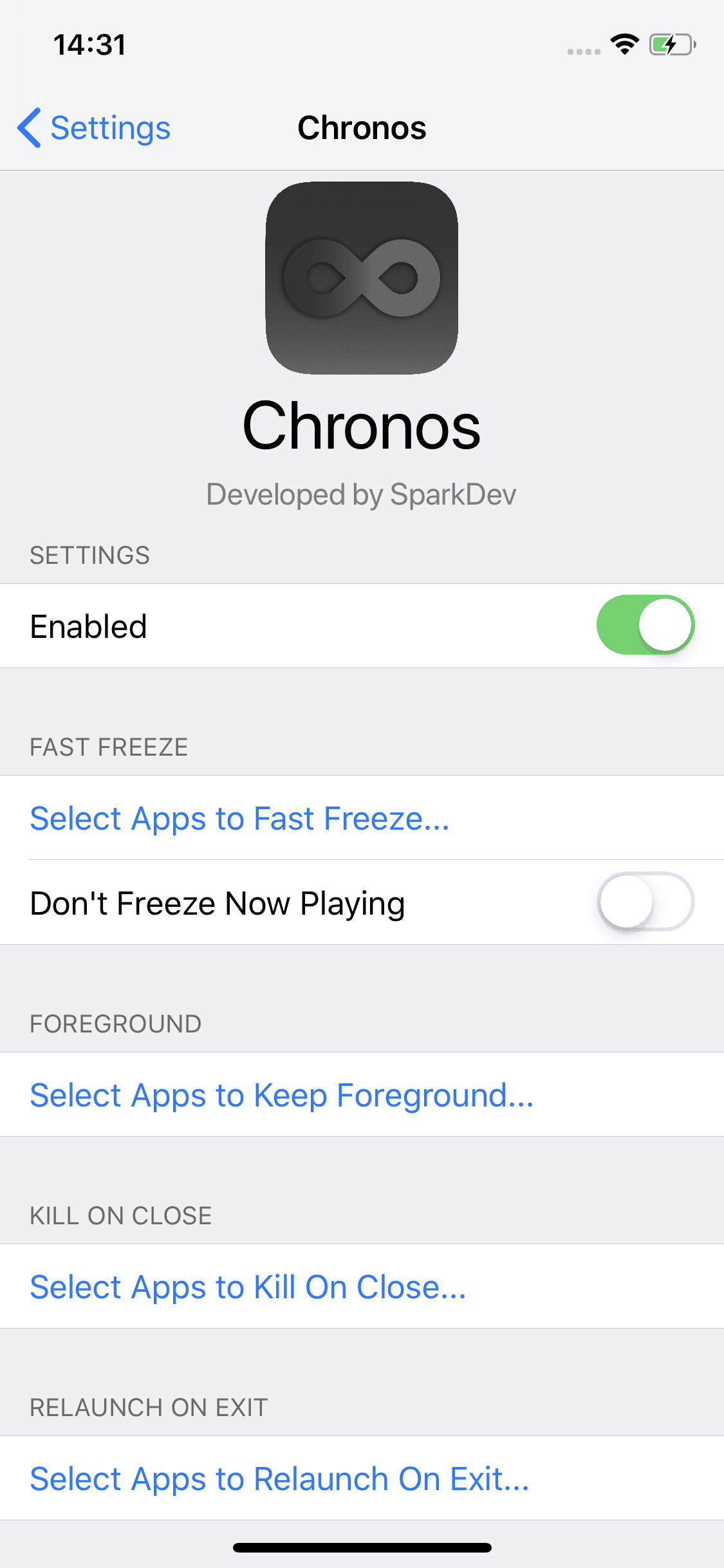 Latest Version: 0.1.1~Beta3
Full iOS 14.x support
Major improvements to foregrounding mode
Your device is not compatible!
Member Plus
Minimum iOS Version: 10.0
Maximum iOS Version: 14.4.2