Vesta
Vesta - Access all your applications with a swipe!
Vesta allows you to access all of your applications from a beautiful app drawer, available on your home screen or within any application.
A customisable gesture will allow you to invoke Vesta from within applications. Or, if you prefer, Vesta includes an activator listener - so you can use any activator gesture you wish to invoke Vesta!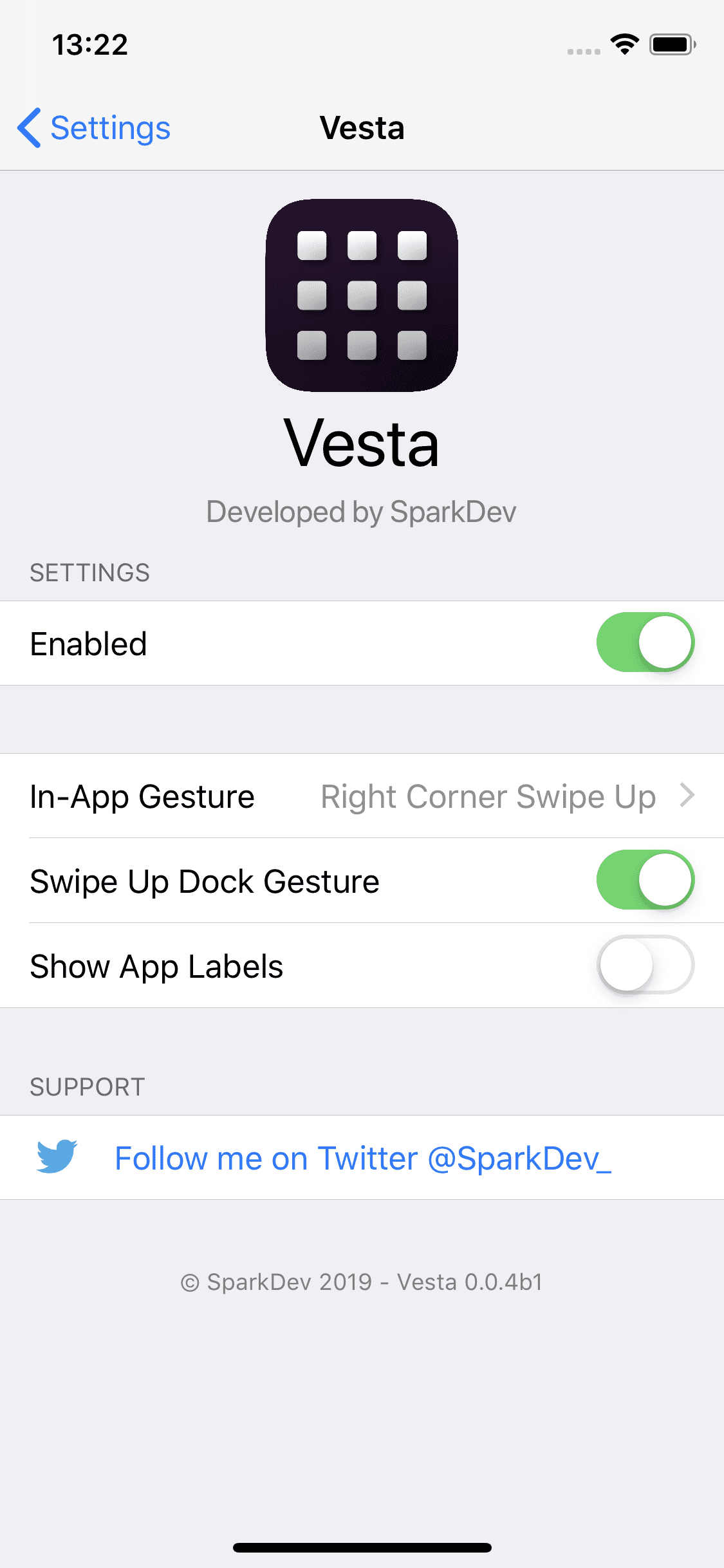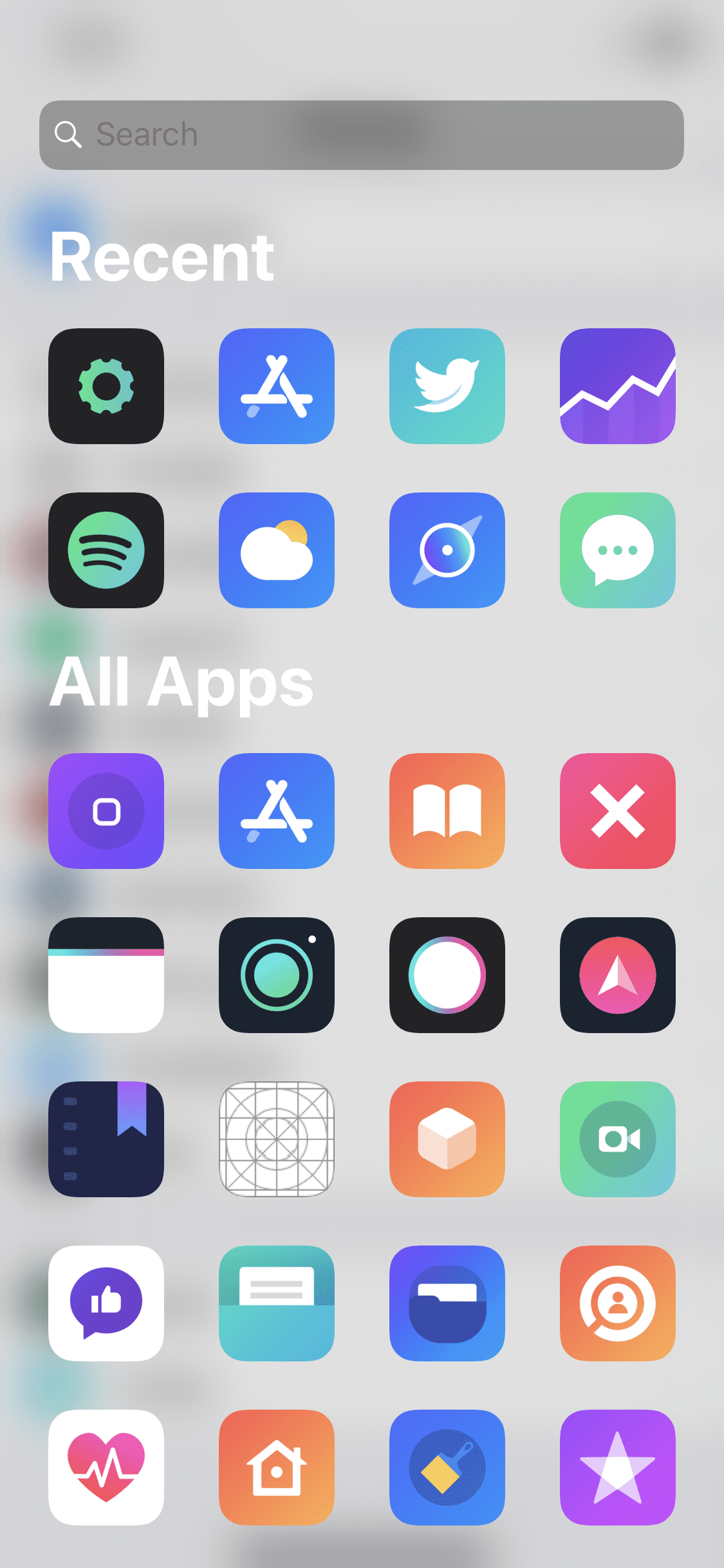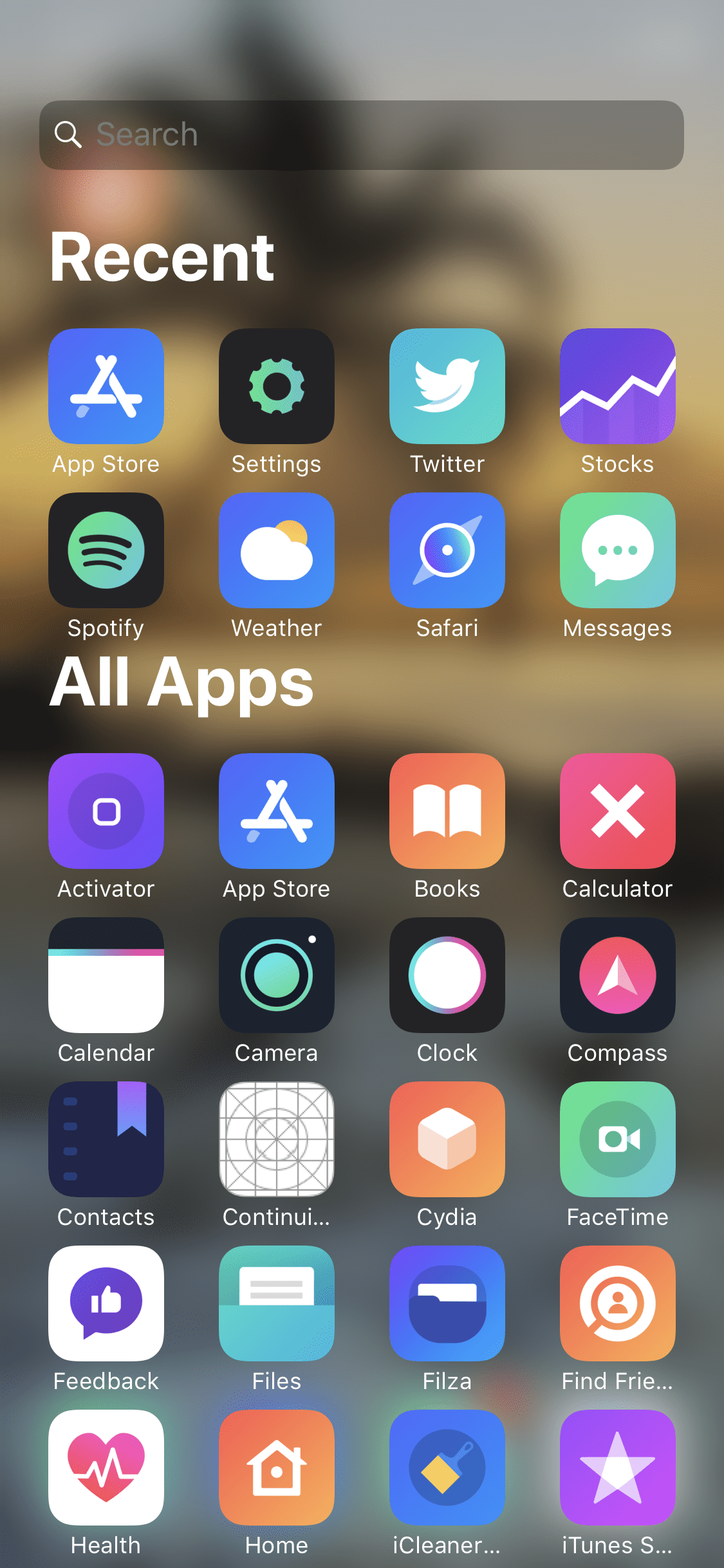 Latest Version: 1.1.1
Fix some system applications from showing
Your device is not compatible!
FREE
Minimum iOS Version: 11.0
Maximum iOS Version: 13.6